Meet the Officiant, scroll down to read each profile...
Our team of Officiants have unique, totally AWESOME personalities. They are trained to give you the Short and Sweet Weddings experience which means they will capitalize upon YOUR personality so each ceremony is 'personally perfect'. We customize the amount of religion, types of readings, and the overall tone of your wedding.
You are encouraged to visit with one, two, or several, of our amazing Officiants. One of these is exactly what you hoped for, we promise!
Make an appointment -- All consultations are FREE and no-obligation to book. Read each profile to learn more about each personality & strength. I told you they're awesome, see & read for yourself! Click the Contact Us page to make an appointment.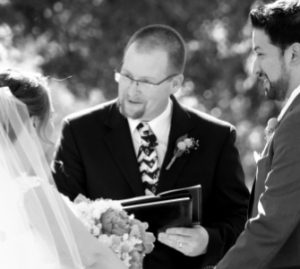 SCOTT COLE (co-owner)
Scott Cole is a full-time Minister/Officiant who loves his job!
Scott is passionate about making your wedding ceremony exactly what you hoped for... fun, sweet, meaningful, unique, and very special.
Couples appreciate how he puts their anxiety to rest and brings a level of calm to a sometimes crazy & chaotic day. You need someone like Scott!
Scott has conducted over 2,000 weddings! And the reason he has conducted so many weddings? He is a people person and he stresses to the couple "let's make this about you and no one else". He will listen to you and incorporate your wants and desires. He will make it happen...
29 years of marriage has given Scott plenty of wisdom & advice he'd be happy to share if you want to know any *secrets* to a long-lasting marriage (clue... love. respect. honor and lots of compromising).
Scott is the co-owner of Short and Sweet Weddings.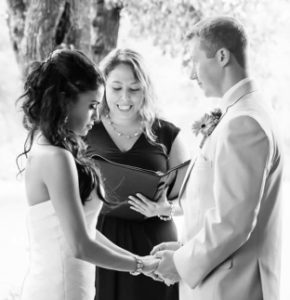 NICOLE KANANI HUTCHISON
Nicole Hutchison was in your shoes only 3years ago!
Our newly-wed-Officiant completely 'gets' the feelings you're going through... the stress, nerves, joy and emotions of getting MARRIED!
Nicole will take the load of anxiety off your shoulders about your ceremony and will give you security that her words will be exactly as you wish. Let her handle it! She's got you covered and you won't be disappointed.
Nicole's wedding in 2014 was Hawaiian-themed, which inspired her be become your go-to Officiant for themed weddings. Any theme! Ask her!
She is also ordained in Hawaii, so if you're thinking about a destination wedding....*hint*hint*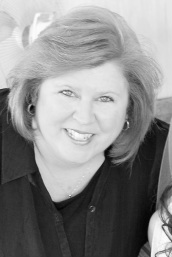 REV. CHERYL BROOME
Cheryl Broome has a smile that doesn't quit. It's actually contagious. Being around her will make you smile too, guaranteed! (Just look at this pic!)
Cheryl will give you the courage to face your wedding day and the wonderful journey you are about to embark upon as Husband & Wife. She takes the time to get to know you and your background so she can prepare a beautiful, personal wedding.
Ask about her trademark "wedding letters" It's a concept you'll treasure and be thrilled she did this for you. Super sweet!
Rev. Cheryl Broome was ordained with The Methodist Church in 2006. She currently oversees Saint John's United Methodist Church at 2140 Allandale Rd, Austin, TX 78756. So if your heart is set to get married in the church... she's got connections!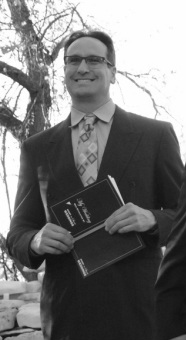 DAVID TROPEA
David Tropea is the Officiant who will positively, absolutely, make sure your wedding ceremony is perfect!
Perfectly, perfect.
Just for you.
Promise.
Not only will he compose a ceremony script that was written uniquely for you, he will also adjust your tie, tease a smile out of you, and hand you a tissue to wipe the bride's happy tears... Your mother's going to love him!
His goal is to make your wedding very memorable and absolutely awesome.
David encourages you to add any traditional, religious elements from your own faith, he will incorporate any extra ceremonies or rites into your wedding. He's ready to do anything that makes your wedding extra special!
Congratulations to our newest newlywed! David was THE GROOM in April, 2017 so he knows exactly what you're thinking and feeling!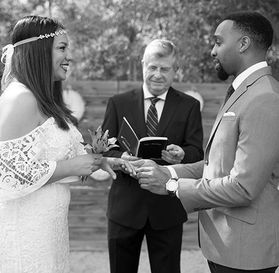 GARY MOTAL
Gary Motal has a disposition that instantly puts you at ease... No doubt about it.... He has a comforting, sincere and trusting demeanor that everyone desires in their Officiant!
When you visit with Gary you immediately get the sense he's not only listening to you, but that he's hanging onto your every word and anxiously awaiting to learn more about you. Count on him to listen to each little detail and surprise you with an awesome ceremony that incorporates those personal touches.
​Gary is extremely dedicated, you are his top priority. He wants to be sure you are happy, taken care of, and prepared for what's coming up... A WEDDING! Then MARRIAGE!
Gary's been married for 34 years, so you can see he's loyal and compassionate about long-lasting marriages. His, and yours!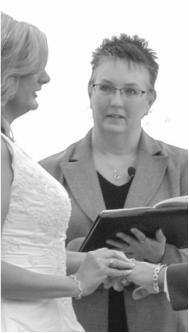 SHELLY COLE (co-owner)
Shelly Cole may be more excited about your wedding than you are! Alright, maybe not *more* but she's definitely enthusiastic about your vows and this momentous occasion in your life.
Shelly will do her best to research and incorporate personal touches to make your wedding exactly describe you. Her favorite compliment is when guests say that the ceremony sounded "just like them".
It's not uncommon for Shelly to be seen handing out programs or pinning flowers on groomsmen. She wants to be sure your wedding is everything you dreamed and details are important to her.
And you could probably tip Shelly with pieces of wedding cake, which would make her very happy!
Shelly loves the joy that occurs when she says "I now pronouce you are MARRIED" and the journey begins... how EXCITING!!
Shelly is the co-owner of Short and Sweet Weddings.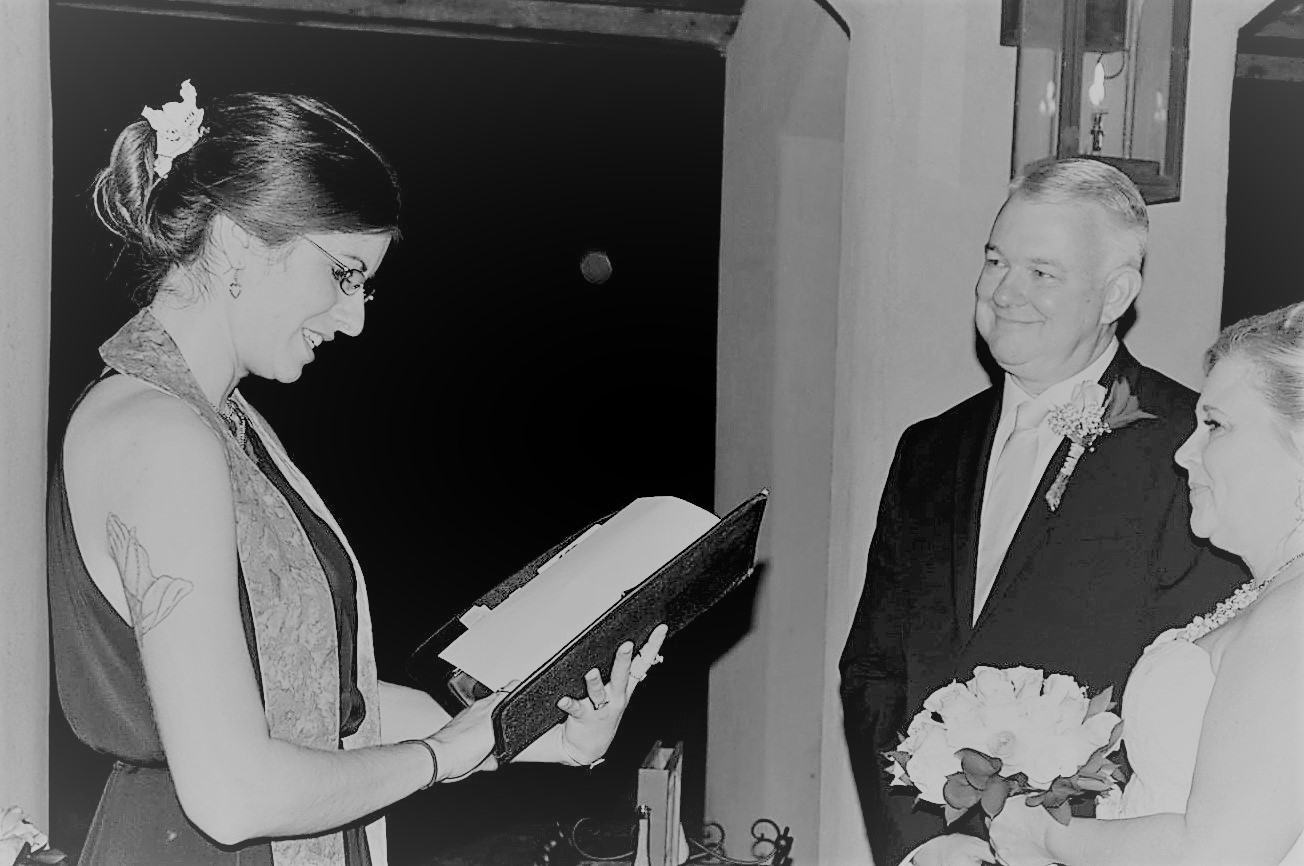 MELANIE SHARROW
Melanie Sharrow is a breath of fresh air! She is extremely dedicated to providing you with a ceremony that you'll treasure, it's not uncommon for her to spend many days tweaking and modifying the words so you will have the sweetest memory of your ceremony.
Melanie wants to know Your Story... How did you meet.... When did you decide that this is THE ONE that you want to spend the rest of your life with... What was the proposal like?? Your Story is a great love story and Melanie wants everyone to hear it!
Let Melanie know if there's any unique wedding rituals, family traditions, or simply something you say everyday that you'd like to include. She has a way with words and will weave a beautiful script.
DOC LIST
Doc List is the Short and Sweet Weddings winner for marriage longevity.... 41 years & counting! I'm sure he has a few insider tips for a rewarding long-lasting marriage if you ask... Doc believes a great marriage is the foundation for a fantastic family.
Doc's smile & attentive nature makes you feel like you are the center of the world! He will listen to all your ideas and volunteer advice to make your ceremony beautifully "yours". He has years & years of experience working with people (as a fabulous photographer) so he has a knack of reading your emotions, expressions & he can capitalize on them in a beautiful way.
Doc's voice is warm, welcoming, attentive, and absolutely perfect to narrate your ceremony. He has conducted many weddings and confesses "This is the most rewarding job!" so you can rest assured this is a true passion of his.
BecomingMrsDavis said...
After going to our meeting with Shelly, presenting our ideas, letting her get to know us, she wrote a ceremony that made both of us tear up. We wanted a ceremony that was "us" and we also wanted to make sure our guests knew their efforts for their were appreciated. Shelly did that above and beyond! We are so grateful for the beautiful ceremony you wrote and gave, thank you for making our day amazing!​ Wedding 4.22.16 See full review on Wedding Wire Review Page
Don't forget that you can visit with any of these Officiants in person, by phone, or Skype... for FREE. Click on the Contact Us tab or call 512-704-4678 to make an appointment!
Check to see if your date & Officiant is available