Do you need an Officiant? Minister? Maybe an Alternative to the Justice-of-the-Peace?
Short and Sweet Weddings has the perfect person who will officially pronounce you MARRIED. And we're happy to do so! 
Short and Sweet Weddings has Officiants who perform weddings throughout the Greater-Austin-Texas areas as well as Hill Country or outlying areas from Austin. Name the location and we'll be there to marry you! We WILL go outside our standard territory, contact us for a quote.
CONTACT US with questions, comments or booking info: info@shortandsweetweddings.com / 512-704-4678
OFFICE LOCATION: 1104 S Mays, Suite 112, Round Rock, Texas 78664
Want to know if our one of our Officiants is available to conduct your wedding?
Click here to Contact Us, we'll get right back to you with availability & what to do next.
Schedule a time to chat with one of the six Short and Sweet Weddings Officiants to see for yourself how compassionate, approachable and enthusiastic we are about making your wedding exactly what you dreamed. info@shortandsweetweddings -or- 512-704-4678 -or submit the Contact Us form if you have specific questions.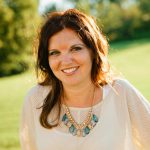 Heidi
"Scott did our wedding and did a flawless job. He was recommended by our planner - Heavenly Day Events. Scott let us create our own ceremony and got to know us over Skype since we just moved from Austin to DFW.  He made it feel so special. I HIGHLY recommend Scott and his company."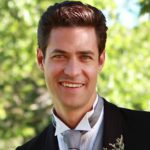 Nick
"If you are looking for an Officiant, Short and Sweet are great!!! I highly recommend Shelly- she was just so awesome in keeping us cool, calm and collected and keeping the ceremony together- just so good. I can't say enough how happy we were with her."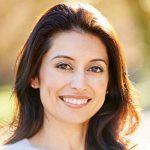 Renea
"Shelly Cole at Short and Sweet Weddings is the absolute best! We were so nervous about finding the best officiant for our wedding and we are so blessed We found short and sweet weddings! Thank you for marrying my best friend and I. You rock!"
Do you have more questions?
Of course you do! You've probably never hired an Officiant before! No worries.... We've got plenty of answers....
Short and Sweet Weddings Office

Short and Sweet Weddings is located at 1104 S Mays, Suite 112, Round Rock, TX 78664
Short and Sweet Weddings 
office is open ONLY by
appointment - FLEIXIBLE hours: evening, morning, weekends
Call or email: 512-704-4678
info@shortandsweetweddings.com
Don't worry, we're not one of those companies that solicit you to death once we get your data. You're safe with us.
Shall we get together? 
Would you like to visit with one of our Officiants so you can make a "connection" before placing your Booking / Deposit?  Easy! FREE!
Just give us a call/email and we'll get you together with the most appropriate Officiant (not to be confused with 'inappropriate'... that would be weird).
Take a peek at our Meet the Officiant page to see if there is a specific person you want to meet.